There is more under your feet than you think.
MB1Call locators are full-time trained and certified.
Experienced in locating multiple utilities
(Electric, Gas, Telecom, Sewer and Water, Fiber, Oil Field, and more)
ISN compliant
COR Certified (Manitoba, Ontario & Saskatchewan)
The only CAPULC certified locators in Manitoba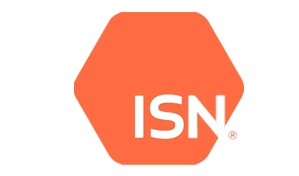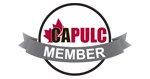 Have you ever asked, "Do I have to call before I dig?"
These are the Workplace Safety and Health Regulations
26.5 Supervision
Employer to appoint supervisor
(1) An employer must supervise or designate a competent person to supervise work at an excavation site. The supervisor must be present at the site whenever a worker is in the excavation or work on the excavation is being performed.
(2) When a worker is in an excavation that is more than 1.5 m deep, an employer must ensure that a competent person is located at the surface of the excavation to alert the worker of any potentially unsafe condition and provide assistance in an emergency. Underground facilities
26.6 Underground Facilities
(1) Before any excavation work begins, an employer must
(a) give notice of the proposed excavation to the owners of underground facilities, such as gas, oil, steam, water, sewer, communication and electrical systems, in the area where the work is to be done;
(b) ensure that the owner of the underground facilities has conspicuously marked the location of the facilities; and
(c) obtain from the owner of the underground facilities any relevant information, instructions and documents that the owner may provide respecting the facilities and precautions to be taken when excavating.
(2) An employer must keep the information, instructions and documents received from the owner under clause (1)(c) at the excavation site
(3) If an underground facility in the area of an excavation is likely to be exposed by excavation work, an employer must ensure that adequate support and protection is provided for the facility in accordance with the instructions of the owner of the facility.
(4) If there is inadvertent exposure of, contact with or damage to an underground pipe, cable or conduit or any other underground facility when excavation work is performed, an employer must
(a) immediately evacuate all workers from the excavation site until any hazard or unsafe condition that arises or may arise has been identified and remedied; and
(b) immediately notify the owner of the pipe, cable, conduit or other underground facility.